Hornet & Wasp Removal in the GTA
Fast and Effective Hornet & Wasp Removal Without the Stings!
Hornets and wasps are a pain to deal with. They build nests around your home and garden – under your porch, under your eaves, up in trees and in your shed – places where people walk and where your children play. Hornets and wasps are instinctively programmed to protect their nest, so if you get too close then you could find yourself with a nasty sting!
There are many different ways that you can remove wasps and hornets. You can try to remove the nest yourself or use one of the many types of hornet and wasp removal products, but not only is this dangerous because you have to get close to the nest but it only means they'll set up somewhere else, and likely not too far from the nest you just removed!
Try our hornet & wasp removal services – we guarantee our results!
Trust the Experts at Pest Protection Plus!
We're a professional pest control company and we're experts at hornet and wasp removal. Our trained technicians will not only remove the nest, but we'll treat the area to make sure that they don't come back! We're so confident in our work that we offer a six month guarantee!
Our 100% Guarantee!
Our results are 100% guaranteed! If wasps or hornets build another nest in the immediate area that we've treated within six months, we'll come back … absolutely FREE!
Dealing with Wasps or Hornets?
Check out these fast facts about wasps and hornets.
Spend more than a few minutes outside in the GTA during the summer months and you'll likely see a hornet or wasp buzzing around. While most people think of hornets and wasps as nuisances, they're actually an important part of our ecosystem, keeping the population of other insects in check.
Check out these interesting hornet and wasp facts and FAQ's.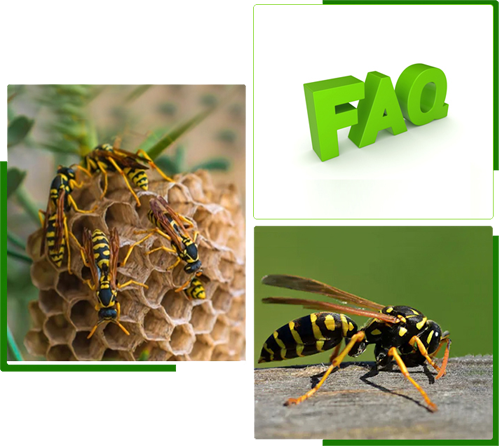 Fill out the following form and one of our pest control experts will call or text you within a few hours with a no obligation raccoon removal services quote.